Calistenia at home: your gym without quotas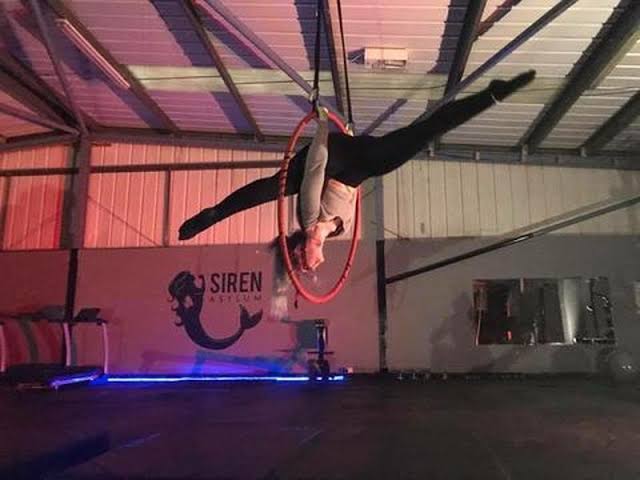 As always, at Nutritrainclinic we are excited to bring you these types of articles that are useful for your everyday life and healthy for your life in general. That's why today we're going to talk about calisthenics at home.
With the return of the holidays and the incorporation to classes and work, it is difficult to take time to take care of oneself. Even so, it is important to always try to maintain a minimum of healthy care in order to avoid demanding diets or super hard exercise routines in the future.
This is why at Nutritrainclinic we wanted to talk to you about Calisthenics, an alternative to the ideal gymnasium to do at home and in small gaps in your daily free time, where you only need, as we always say, a lot of desire, little investment and about 45 minutes to devote to your health.
It is necessary to warn that calisthenics is a technical practice, so it is necessary a good preparation guided and supervised by a professional until the movements are well mastered, otherwise it can be seriously harmful.
What is calisthenics?
Calisthenics is the fun, fast, and effective alternative to exercising at home. Doing calisthenics at home is the way to stay in shape without going out or going to the gym, something practical and comfortable to get in shape without spending money, as these exercises can be done anywhere and anytime.
One of the great advantages of the calisthenics routine is that we work with our own weight, without having to resort to machines or weights that we will then stop using at some point and, of course, with a much lower investment. Funny, isn't it? Then read on and we'll reveal all the secrets so you can have your own calisthenics routine anywhere.
Remember that calisthenics exercises use your own weight, seeking the beauty and harmony of body movements, an anaerobic load complemented by aerobic exercises that allow you to achieve an increase in muscle mass and reduction of fat through the increasingly precise execution of movements. That is why it is necessary to know exactly how to execute each exercise, previously resorting to a professional.
What do I need to practice calisthenics at home?
Calisthenics exercises allow us to increase muscle mass or reduce body fat without investing in machines.
Now, we can always use some products to improve calisthenics exercises at home or use similar ones that we will find in some of the city parks. Anyway, in Nutritrainclinic we are going to leave you some of these products that can come in handy.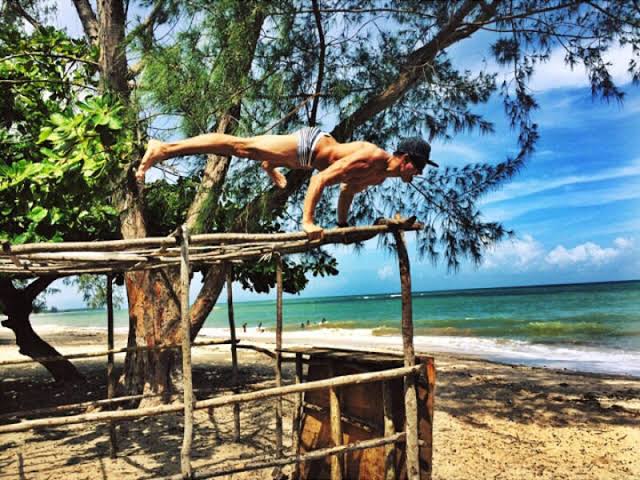 Dominated bar
If you prefer to stay at home, this product is a basic to do calisthenics exercises, you can find it from 15-20€ in online stores or specialty stores.
Parallel bars
For our calisthenics routine is another of the classics. With the parallel bars we will be able to do calisthenics exercises with our own weight and strengthen shoulders, pectorals, triceps and, of course, abdomen to get the "six pack" all year round.
Tip: IF you don't mind investing a little more, there are some 2-in-1 bars on Amazon that allow you to train both dominated and parallel bars for your calisthenics exercises for something around 100€ as a total investment. It's very comfortable, as you only need this product to perform all the exercises.
Wooden Rings
If you already know what calisthenics is and you are an athlete or sports professional or you are interested in increasing the intensity of your exercises, this product is highly recommended for your calisthenics routine. It is a complete tool that allows you to perform many calisthenics exercises in one place.
Types of Calisthenics Exercise
It is important to know which muscle groups and which calisthenics exercises to perform according to our goal. Broadly speaking, calisthenics exercises can be grouped into:
Basic
These exercises can be included in our calisthenics routine to strengthen our muscles, improve endurance, and increase volume or reduce body fat. The most common basic calisthenics exercises are mastery, squats, and push-ups.
Static
These exercises from our calisthenics routine are advanced. The goal is to maintain a position for a prolonged period of time. For these exercises of calistenia we need the rings: they are exercises indicated for professionals, since they require a high level of discipline. The most common calisthenics exercises are Full Planche, lever, Back Lever, L Sit, etc.
Dynamic
These exercises of our calisthenics routine aim to achieve the development of agility and reflexes.
In order to structure a calisthenics routine, it is necessary to distinguish the muscle groups being worked on. We like to recommend working groups individually to get the maximum intensity.