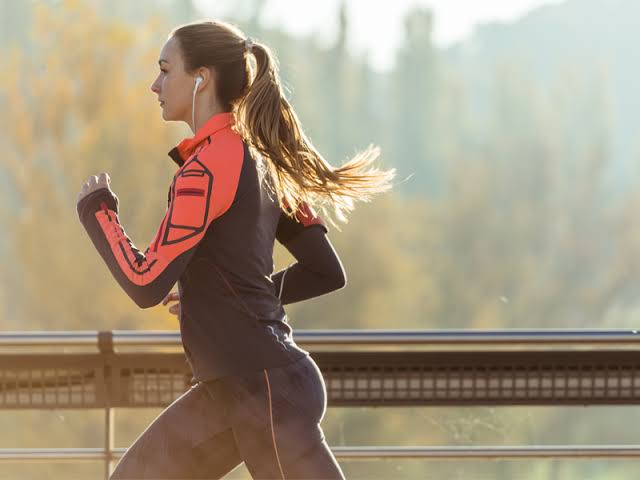 If the end of the year is a time to sum up, then the beginning of the year is a period for building new plans, predicting trends in a particular area. Well, since I am a health blogger, today's blog will focus on the most promising trends in the health and wellness market in 2019.
This industry has seen amazing innovations and technologies that make it increasingly accessible to a wide audience. So today, to lead a healthy lifestyle, you don't have to be a super millionaire.
Startups are focused on a healthy lifestyle
New startups offer a variety of novelties in the health market. Thus, the company "Willow" produces fashionable and comfortable diapers for adults, as well as underwear for people suffering from urinary incontinence.
The topic of urinary incontinence is considered taboo. In spite of the fact that in the USA 30 to 40 percent of elderly women and 15 percent of elderly men or 25 million people suffer from this deficiency. In the world, this figure is about 400 million people.
Another startup company, Hims and Hers, specializes in erectile dysfunction in men and hair loss in women. "Blume positions itself on the health products of teenagers in the hormonal maturation stage.
Well, "Queen V" has turned women's hygiene products into a real fan. "Genneve helps women survive menopause using telemedicine technology. "Joylux" specializes in vaginal devices for millions of women who are too shy or not so rich to go to the clinic with similar problems.
Beauty and health
According to Will Herlands, co-founder of Willow, "Silicon Valley startups focus on a younger target audience when developing health applications and products.
For example, the popularity of "Peloton" – simulators and fitness classes in real time – has led to increased competition in the home fitness equipment market. Experts estimate this market at $14 billion. Smart boxing simulators, ropes, treadmills, weight lifting systems have become part of the health market today.
Peloton recently announced that it is adding a new family of treadmills to its lineup. Is it really close to the hour when Americans won't have to go to the gym, because the gym will be in every American house?
According to Alpha, which collects and analyzes consumer opinions, 54 percent of Americans who train at least once a month are interested in buying a home fitness system.
At the same time, there are a number of issues that constrain them in making purchasing decisions: 34 percent do not have enough space for a fitness system in an apartment or house, 24 percent of Americans are afraid of the high cost of such equipment and only 11 percent prefer the living class.
As technology progresses, the prices of such equipment will continue to fall, and its size is likely to decrease. So, a startup called "Mirror" is ready to connect a gadget worth $1.495 with an LCD panel, stereo speakers, camera and microphone, offering video classes one on one with a trainer. In fact, this is a virtual personal trainer the size of a yoga mat, which turns into a mirror when you finish training.
Acupuncture clinics are another new and promising trend in 2019. Of course, they are not new, but we cannot say that such clinics are very accessible to consumers in the United States. "The Drybar of acupuncture is trying to make acupuncture clinics accessible as a luxury – something like a spa.
"Alchemy 43 is doing everything possible to ensure that Botox and lip corrections procedures are transferred from the doctor's office to a nationwide network of salons, which would only deal with youth and beauty injections.
The owner of the company, Nikki Levi, commented on the intentions of her startup: "I want beauty shots to be as accessible and necessary as a monthly manicure and a trip to a stylist.
Luxury facial care has been made even more affordable by the Heyday faechelle and Squeeze massage. The world's first facial gym combines fitness and facial care with frequently ignored facial muscles.
Fertility
The beauty industry promises to make a new breakthrough in the coming year, as well as the infertility treatment industry. And this is due to the fact that in Silicon Valley, more and more women-startappers, whose technology helps to track ovulation and sperm testing.
Basically, these companies are founded either by women doctors or by those who have experienced or are experiencing fertility problems themselves. Claire Tompkins, a co-founder of a company like Future Family, says, "These costs are among the highest health costs that millenials face.
A survey by the Centers for Disease Control and Prevention (CDC) showed that 29 percent of women with fertility problems had sought medical attention, 27 percent had undergone some kind of medical examination, although only 3 percent had used assisted reproductive technologies. This may be due to the astronomical cost of the procedure.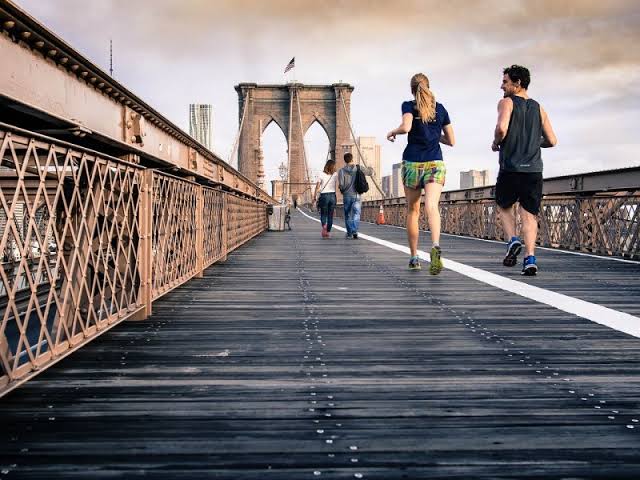 Healthy eating
The healthy eating market is becoming more and more inclined to so-called vegetable meat. "Impossible Foods is increasing the production of plant meat. Soon the company will produce up to half a million paisodes of this product per month to meet the needs of over 3,000 restaurants.
Another company, Beyond Meat, recently opened a 26,000-square-foot food laboratory where startup scientists will create everything from cakes to your favorite steak. Today, vegetable products account for 20 percent of American spending, while beef-based products account for 40 percent.
Moreover, a recent poll showed that most Americans are ready to try lab-grown meat.
The new era of plant-based products is pushing startups not only to create burgers, but also artificial eggs. Most likely, the epoch of selling artificially grown oysters or steak houses without meat is not far off. Good Catch, for example, has already created tuna from lentils, chickpea and horse beans.
Startup plans to supply a range of products that reduce the environmental impact of overfishing. "Good Catch joins similar companies, such as Wild Type, which tries to grow salmon in a laboratory environment, or New Wave Foods, which creates alternative algae shrimps.
Telemedicine
The advent of telemedicine – videoconferencing, remote patient monitoring and mobile consultation – has played an important role in rethinking health care, from mental health services to care for older persons.
But this form of medicine is less common than traditional methods. A recent survey showed that almost half of patients feel more comfortable with personal diagnosis and meeting with a doctor, and two thirds are not even sure if their insurance company covers telemedicine services.
According to Chris Steele, representing PA Consulting Group, a global leader in healthcare specializing in telehealth programs, doctors and nurses are constantly introducing telemedicine services. It is most popular with young consumers and patients who live in remote parts of the country.
A healthy dream.
More than a third of adult Americans do not fall asleep regularly. Lack of sleep leads to impaired cognitive function and emotional intelligence. Some studies directly link insomnia to mental health problems and depression. Huffington Post owner Arianna Huffington equated insomnia with smoking.
Over the past few years, several new technology products have emerged that help people sleep, including night gadgets, sleep trackers, smart pillows, sleeping robots and more.
Recently Equinox fitness company announced a new program for its clients – "sleep coach". In February, it is expected to launch a new ice cream line from the company "Nightfood", which is designed to have a positive effect on healthy sleep. In 2019, Americans are expected to pay more attention to healthy sleep.
Fitness Rehabilitation
While the boutique fitness industry has mainly focused on yoga or sweating exercises, today there is a growing talk of fitness recovery.
For example, the ClassPass trend has become the fastest growing, reporting a 16% increase in the number of recovery classes. "StretchLab is one of many new fitness studios seeking to make stretching under the guidance of an instructor another important task. On the airfields, the flexologist pushes, pulls and twists your legs and arms in different directions.
Many new relaxation studios, such as ReCover in New York City, help people who are under stress to physically and mentally reorient themselves. According to Gallup, such salons will not lack customers in the near future. Statistically, more than 79 percent of Americans admit to experiencing daily stress, mainly due to work and family obligations.
Real estate and health
Georgia's utopian wonderland "Serenbe" exists in a forested area with fresh farm produce, stray goats and picturesque verandah houses and secluded corners. In this country there are also such unexpected features as underground garbage cans, secret tree houses for children.
The inhabitants of this country walk a lot, also moving by golf cars. Despite its originality, "Serenbe" is not a cult or religion – it is rather a new trend of life in nature.
A World Health Organization study has shown that 80 to 90 percent of our health depends on where and how we live. Scientists have paid attention to the environment, air quality and healthy food.
Thus, communities like Serenbe are a fast-growing, multi-billion dollar trend in real estate. In North America alone, this market is valued at $52.5 billion and is growing by 6.4 percent annually.